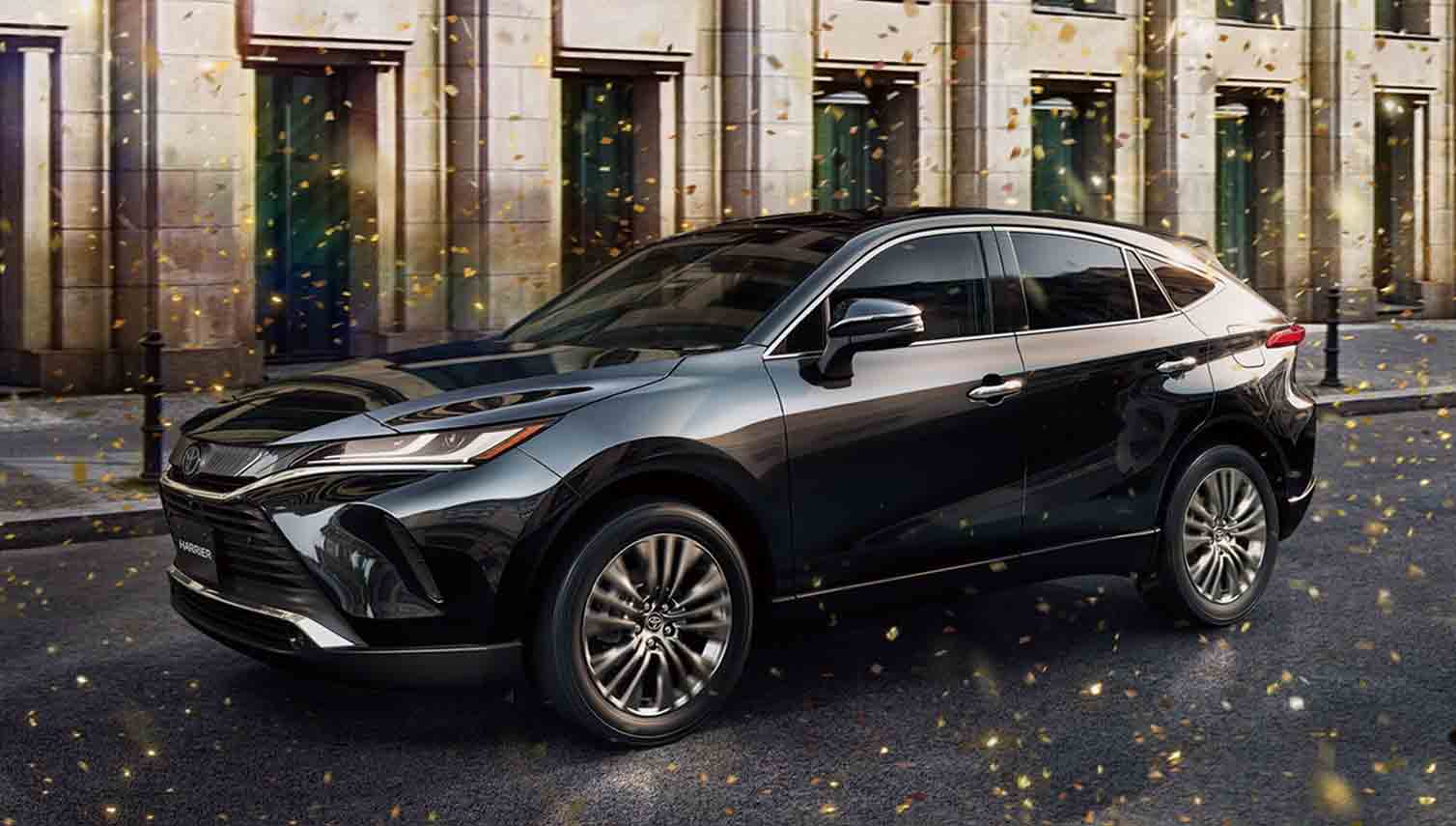 Japanese Toyota Harrier is a popular and well-received vehicle in Japan. It is a compact to mid-size crossover SUV produced by Toyota since December 1997. The latest model of the Toyota Harrier was launched in June 2020.
Toyota Harrier new model comes with several updates and features. One of the notable updates is the introduction of a plug-in hybrid option. This new variant offers improved fuel efficiency and reduced emissions. The plug-in hybrid model was launched in October 2022 and comes with a 306 PS power output and an 18.1 kWh battery. It has an electric range of up to 93 km.
In terms of design, the new model Harrier has a distinctive appearance and a stylish exterior. It features a unique and eye-catching design that sets it apart from other vehicles in its segment. The interior of the Harrier offers comfort and convenience, with advanced features and technologies.
New model Toyota Harrier for sale in Japan through Toyota dealers nationwide. New model Toyota Harrier price in Japan may vary depending on the trim level and options chosen. Unfortunately, the exact price is not mentioned in the provided context.
In the United States, the Toyota Harrier is marketed as the Toyota Venza. The Venza is essentially a re-badged version of the Harrier tailored for the US market. It was unveiled in North America as the second-generation Venza in May 2020 and went on sale in September 2020. The US version of the Harrier/Venza is only available in a four-wheel drive hybrid powertrain configuration.
Toyota Harrier new model has gained popularity in Japan, with around 45,000 orders received in the first month since its launch. This number exceeded the projected monthly sales of 3,100 units by a significant margin. Overall, the Japanese Toyota Harrier is a stylish and well-equipped crossover SUV that offers a blend of performance, efficiency, and comfort. Its popularity in Japan and the introduction of a plug-in hybrid variant highlight its appeal in the market.