Suzuki, a renowned Japanese automaker, is known for its innovative and reliable vehicles. The company has recently launched the latest model of one of its flagship SUVs, the Suzuki Escudo, in Japan1. Car Junction Japan, a leading automobile exporter, is excited to introduce this new model to our esteemed customers in Tanzania.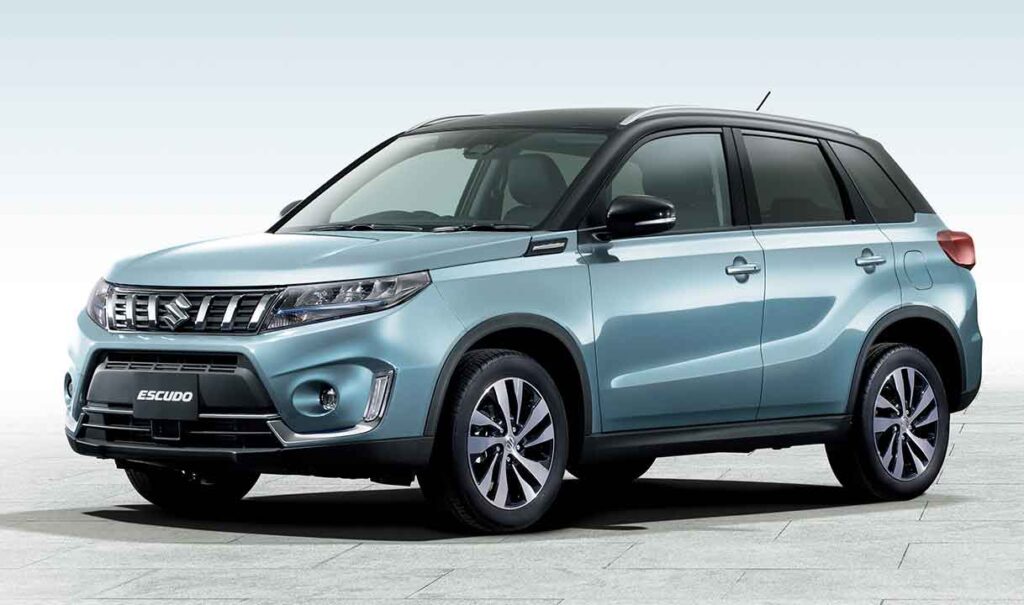 Suzuki Escudo new model, also known as the Suzuki Vitara in some markets, is a blend of style, comfort, and performance. It's available in 1.4L Turbo and 1.6L Allgrip variants, offering a choice for every type of driver. With five doors and ample space for luggage and five passengers, it's an ideal choice for families and individuals who value comfort and convenience during their travels.
One of the standout features of the 2023 Suzuki Escudo is its full-hybrid technology. This SUV is not only powerful but also environmentally friendly, aligning with global trends towards more sustainable automotive solutions. This hybrid technology contributes to fuel efficiency, making it a cost-effective choice for our customers in Tanzania.
The price point of the new Escudo, already available in the Japanese market, is ¥2,970,000 ($23,153). It offers excellent value for money, considering its high-end features and advanced technology.
Suzuki escudo new model is equipped with an all-grip four driving mode system, including auto, sport, snow, and lock. This feature ensures a steady, smooth, and safe drive on various road conditions, making it well-suited for Tanzania's diverse terrain.
Car Junction Japan is confident that the new Suzuki Escudo will be a popular choice among our Tanzanian customers, given its robust and solid aerodynamic design, coupled with its advanced features and competitive price point. As always, we are committed to providing high-quality vehicles that meet the specific needs and preferences of our customers.
Japanese-made Suzuki Escudo's new model is an impressive addition to Suzuki's line-up. Its blend of style, practicality, and innovative technology sets it apart in the competitive SUV market. For Tanzanian drivers looking for a reliable, stylish, and efficient vehicle, the new Suzuki Escudo, brought to you by Car Junction Japan, is a choice worth considering.